Early View
Previous Article: Does volatility scaling improve the performance of momentum strategies in the Pakistan Stock Exchange?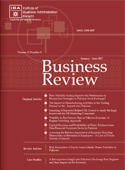 Next Article: Capital structure and profitability of firms in the corporate sector of Pakistan
Browse Early View Articles
RESEARCH ARTICLE
The impact of manufacturing activities in the trading
partner on imports into Pakistan
Aadil Nakhoda and Farooq Pasha
First published: 26 February 2018
Abstract
Econometric analysis performed for this paper suggests that Pakistan is likely to import more from trading partners that have a larger manufacturing sector relative to their GDP for the majority of product categories. The impact is stronger for processed products. This implies a higher risk of import dependency and associated competitive pressure from imports on manufacturing activities within Pakistan.
Keywords: International trade, Manufacturing, Industrial economics, Production.
>> Full Article